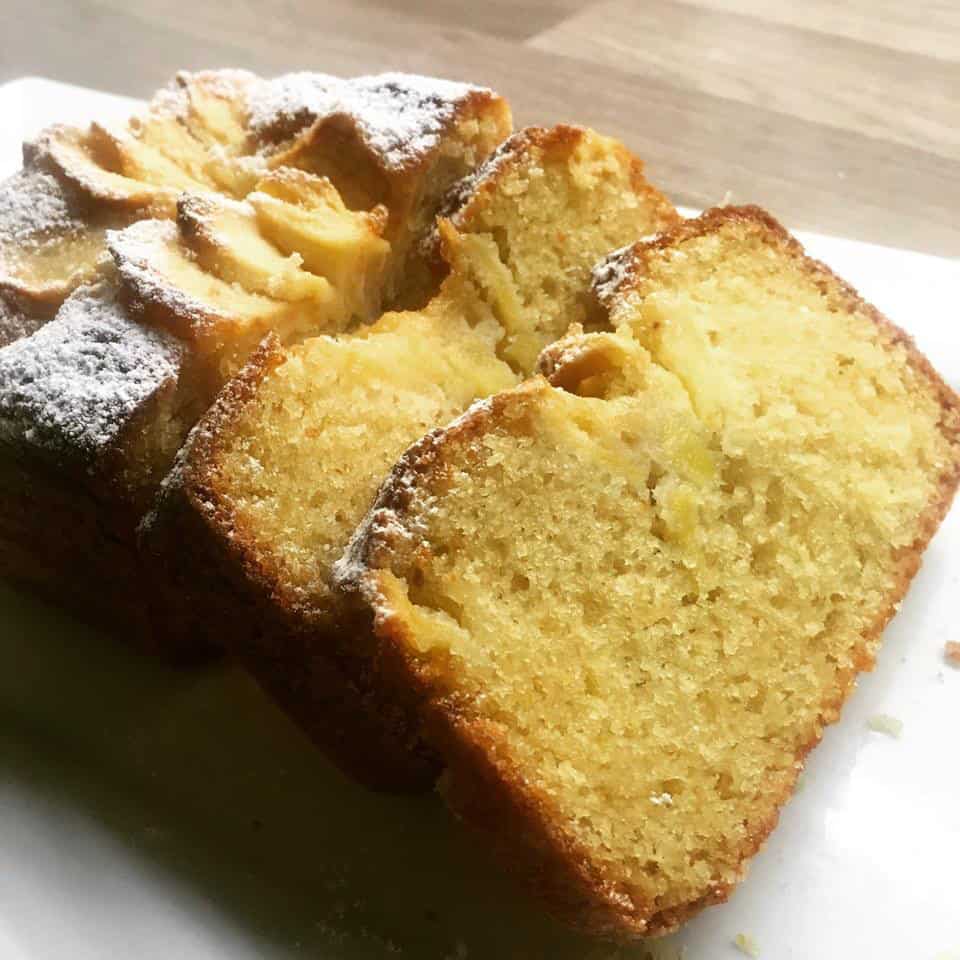 Extremely simple and tender, the perfect Italian dessert for a sweet breakfast or a Christmas afternoon tea!
In Italian we call it "seven cups cake" because we use the yogurt cup to measure all the others ingredients.
Ingredients
1 cup full-fat yogurt

2 cups of caster sugar

2 cups of flour

1 cup of corn flour

1 cup of olive oil or melted butter

3 eggs

1 teaspoon vanilla

2 teaspoons of baking powder

2 medium apples
Method
Preheat oven 175 degrees.
In a large bowl whisk together the yogurt, olive oil, sugar, eggs, and vanilla. Add the flour, baking powder into the liquids and stir just until no lumps remain.
Quarter, peel and core the apples and thinly slice. Pour batter into prepared greased loaf tin. Place the sliced apples on the top.
Bake 40 to 45 minutes or until toothpick inserted in center of cake comes out clean.
Serve the cake warm or at room temperature. Perfect with vanilla ice cream.
ENJOY!