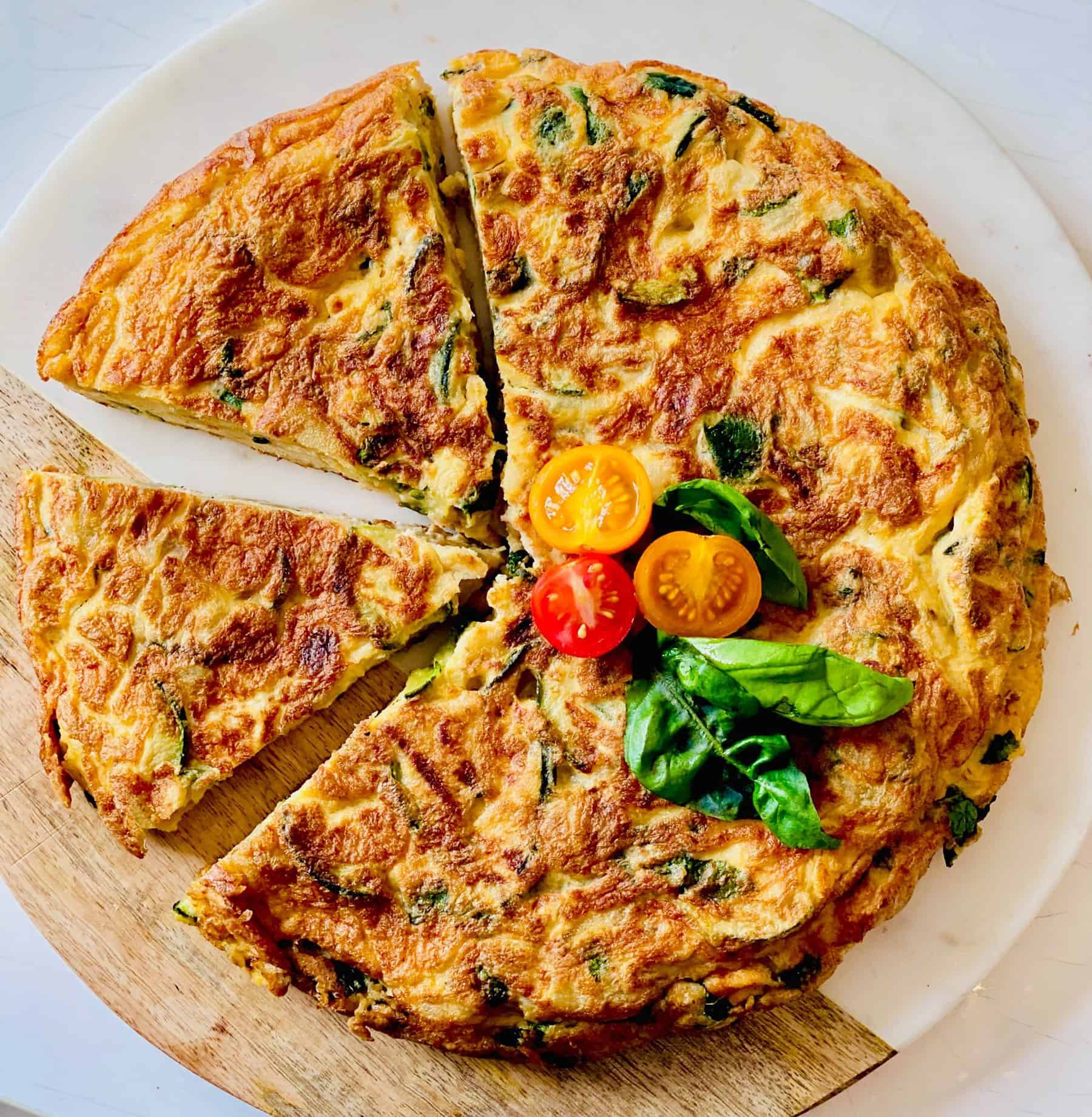 Milanese Veal escalopes is one of the most famous dishes of Italian traditional cuisine. Crunchy, mouthwatering and extremely easy to make this recipe is a must-haves in Italian cooking to satisfy the whole family.
Ingredients for 4/6 
12 eggs, whisked

3 potatoes, thinly sliced

2 onions, thinly sliced

2 courgettes, thinly sliced

80g Parmigiano

I bunch of basil, chopped

Salt and pepper to taste

3 tbsp EVO
Method
Peel the potatoes and slice them, the courgettes and the onions very thinly. Add 3 spoons of extra virgin olive oil in a non stick skillet. Add the sliced onions and cook until they are very soft and golden. Add the potatoes and the courgettes. Cover and cook the vegetables over medium heat until tender, stirring occasionally to keep them from sticking to the pan and burning.
In a large bowl whisk together the eggs, parmigiano, coarsely chopped basil and combine with the potatoes mixture. Season generously with salt and pepper.
Stir and pour into a non stick pan greased with olive oil. Fry until the base becomes golden, turn and continue cooking (about 10 minutes in total). Or bake in the oven at 180 degrees for about 15 minutes.
Cut the frittata into wedges to serve. Enjoy!