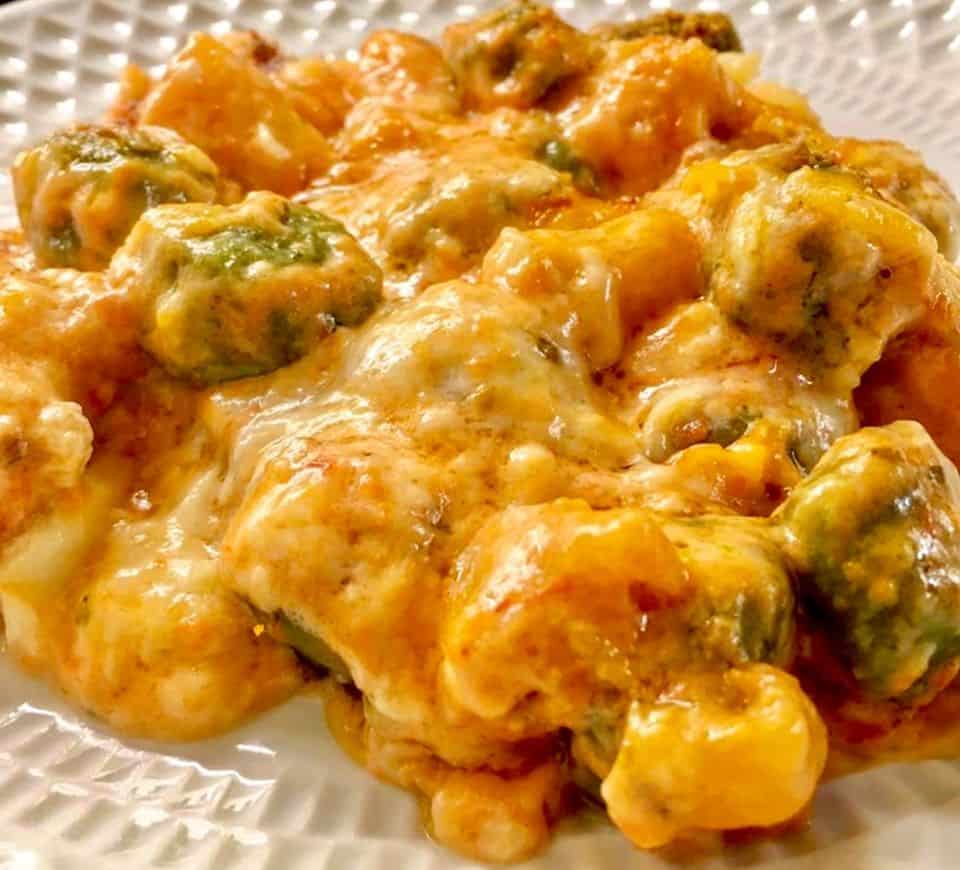 One of the most famous Italian comfort food are Gnocchi alla Sorrentina.
Creamy, cheesy, luscious and fluffy baked gnocchi full of mozzarella, basil and a creamy tomato sauce. Everyone deserves them, especially in a cold and rainy day like today!
Later I'll give you the recipe to make handmade gnocchi. You need potatoes, flour and 1 egg!
Ingredients
1kg gnocchi

2 diced and drained fresh mozzarella

500ml tomato passata

Basil leaves

Parmesan

Extra virgin Olive oil

1 onion
Method
Heat the olive oil in a large frying pan over a low heat, add the onion and cook for 5 minutes. Add the passata and basil leaves and bring to the boil. Simmer for 10/15 minutes. Season with salt.
Cook the gnocchi in boiling salted water. As soon as the gnocchi rise to the top of the water, drain off the water, then pour the gnocchi into a baking dish.
Mix gnocchi with tomato sauce, add Mozzarella cheese in cubes and top with grated Parmesan cheese. You can prepare in advance and bake for dinner!
Bake in a preheated 180c for 15/20 minutes.
Serve hot and ENJOY!