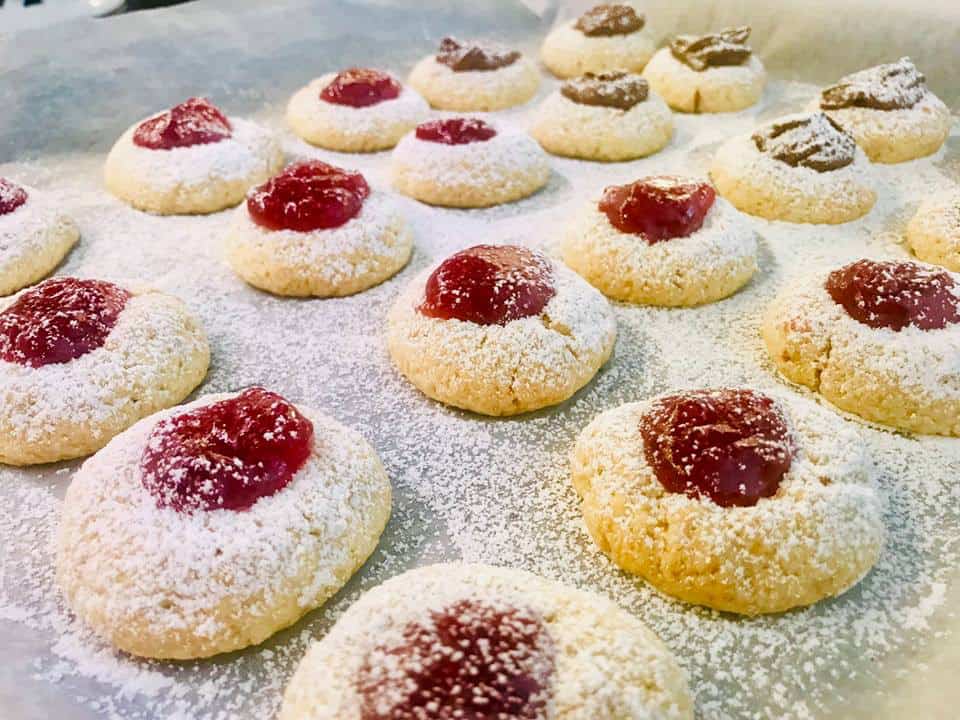 A easy and yummy cookie recipe to bake with bored children on Sunday afternoon!
Ingredients
300g Flour

2 eggs

100g butter

Lemon zest

100g caster sugar

100g your favourite jam or preserve
Method
In a medium bowl, mix together all the ingredients, until a soft dough forms. Refrigerate for an hour. Roll dough into 2-cm balls. Place balls on the prepared cookie sheets. Use your finger or an instrument to make a well in the center of each cookie. Bake cookies for 10/15 minutes in the preheated oven (180 C) or until golden on the bottom.
Fill each cookie with a teaspoon of your favourite jam, preserve or Nutella. Serve warm or store for up to 3 days. ENJOY!