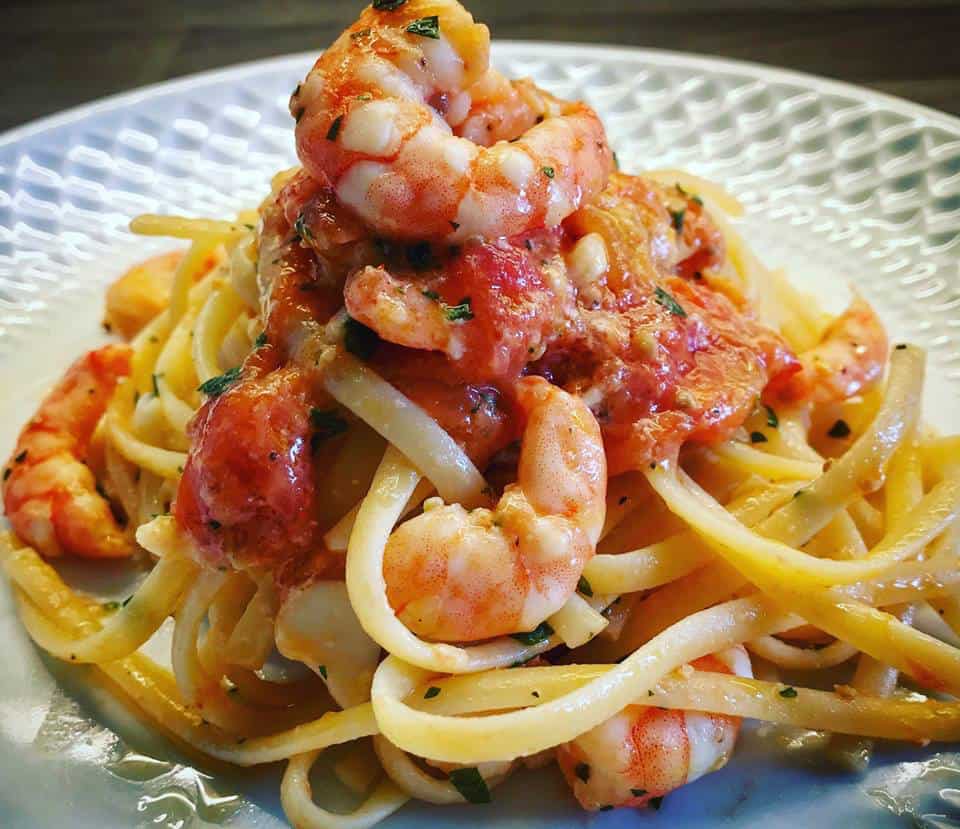 Ingredients
500 g dried linguine or spaghetti

2 cloves garlic, finely chopped

extra virgin olive oil

400 g peeled raw king prawns

1 small wineglass white wine

12/14 cherry tomatoes, halved

a handful of fresh parsley

sea salt Black pepper
Method
Bring a large pan of water to the boil and cook the spaghetti or linguine according to pack instructions.
Meanwhile, heat 3 tbsp olive oil in a wok or big frying pan, add 2 finely chopped large garlic gloves cook over a fairly gentle heat for about 30 seconds without letting the garlic brown, Add 12 halved cherry tomatoes and cook, stirring occasionally, for 10 minutes until they just start to soften. (Peel the skin when they are soft).
Add the king prawns and sauté them for 5 minutes, add the white wine and simmer for 2minutes.
When the pasta is ready, drain it in a colander, adding a little of the reserved cooking water if you want to loosen the sauce a bit, and correct the seasoning with sea salt and black pepper. Stir the spaghetti into the pan and serve garnished with fresh parsley.
ENJOY!