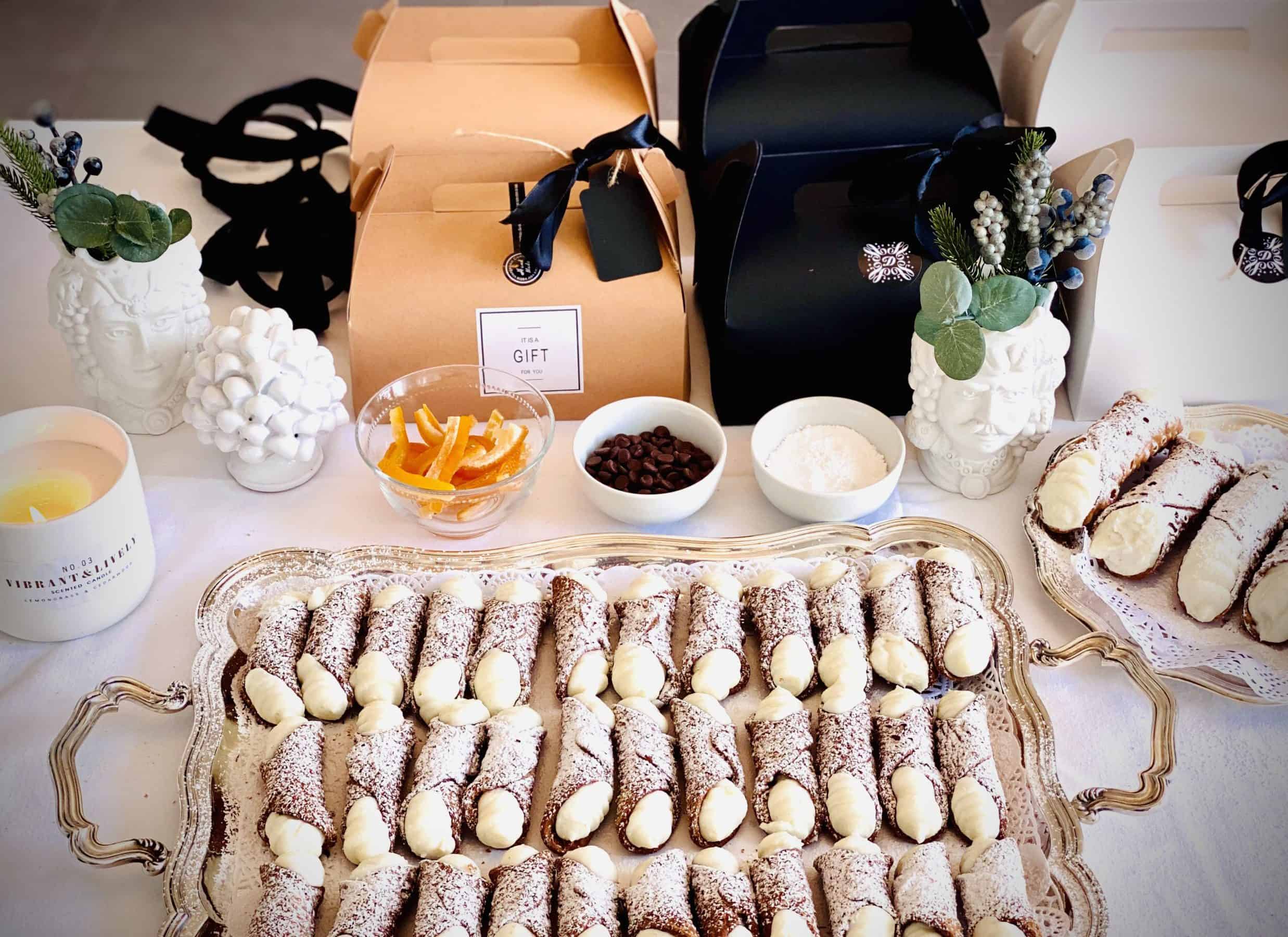 In normal life I used to be a private chef offering catering services for different occasions. In Covid-19 life I found myself cooking for my family only but some friends and customers pushed me to start offering delivery/collections of Sicilian pastries.
Here you can find my weekly menu which includes sweets, bakery, main courses, and some savory treats!
Every Sunday I will upload the menu here and on Damiani Fine Dining Facebook page, you will have until Wednesday at 12.30 pm to place your order. Please keep monitoring our Facebook page for updates as it might happen that the menu is SOLD OUT before Wednesday and I can't accept any further orders. Collections/deliveries are available on Friday and Saturday (delivery fee £4).
For special orders as Birthday cakes, afternoon tea or dishes outside the menu, please feel free to get in touch.
To place your order please text me or call me on 07787175830.
This week's menu
DELICATESSEN £8 for two people – £12 with Sourdough bread
Salmon, dill & lemon paté
Gorgonzola & walnut paté
Sicilian tuna & capers paté
MAIN COURSE (price per portion)
Roast aubergine, cherry tomatoes and basil soup with homemade croutons £10
Butternut squash with crispy Italian pancetta and homemade croutons £10
Wild mushroom lasagne £12
Confit tomatoes and Burrata salad £10
DESSERT
Panna cotta with berries £6
Large Cannoli £3.80
Small Cannoli £2.50
Tiramisu £6
Buona settimana e buon appetito!