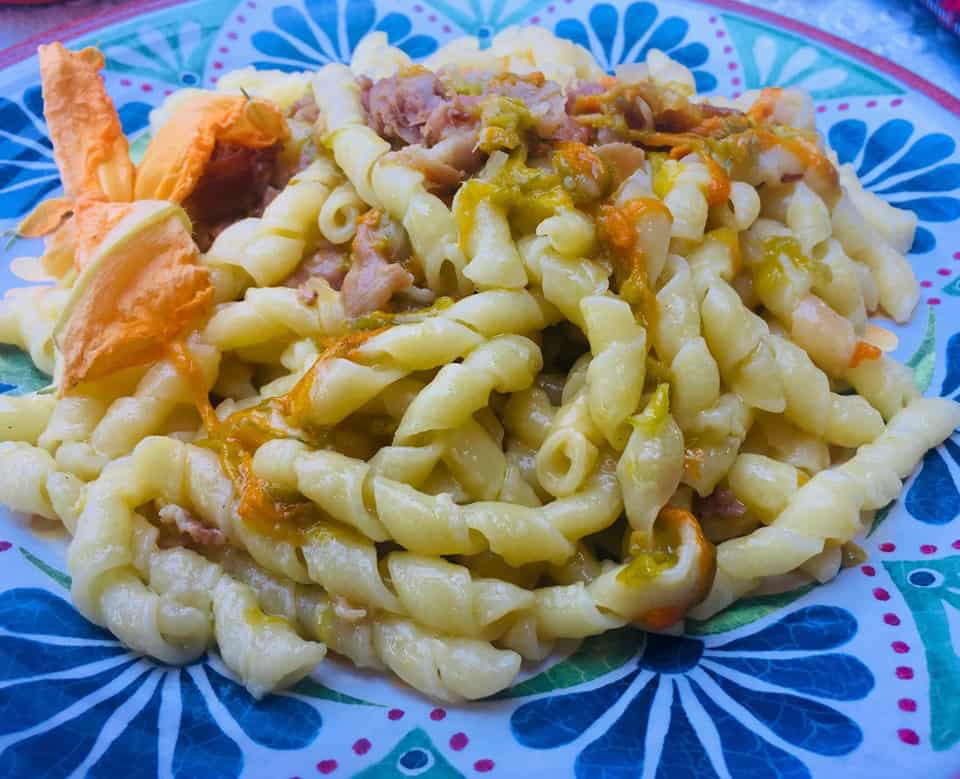 You certain will fall in love with this wonderful summer Italian dish. Courgette flowers are incredibly pretty and one of the most delicious and exquisite vegetables.
(For all my friends from Edinburgh, you can buy or order these delicious and edible flowers every Tuesday from Valvona and Crolla).
Ingredients
300gr fresh Courgette flowers

150gr Bacon

1 medium-size white onion

100gr Parmigiano

Extra virgin olive oil

Salt and pepper

500gr pasta (penne or fusilli)
Method
Clean and rinse the courgette flowers from which the stem must be eliminated. Chop the flowers. Heat olive oil in a large skillet over medium-low heat; cook and stir the onion for 3 to 5 minutes. Add bacon and cook until crispy then add courgette flowers and simmer until tender, about 10 minutes. Gently fold pasta (al dente!) into courgette flowers mixture and top with Parmesan cheese, salt, and black pepper. ENJOY!