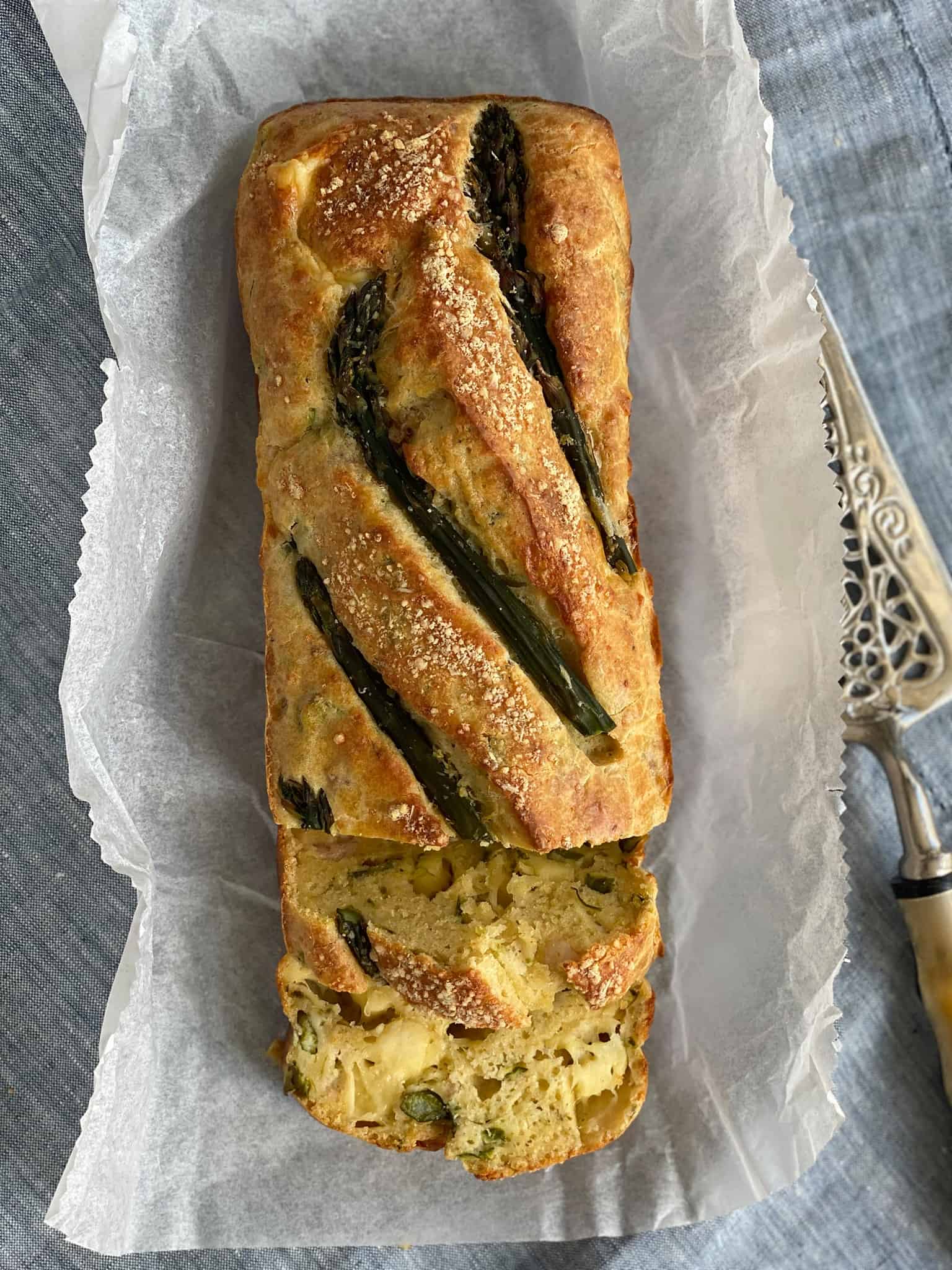 Ingredients
asparagus 250 (or Courgettes)

flour 00 or plain 240

Eggs 3

Milk 180ml

Vegetable oil 80ml

7g dried yeast

Grated parmigiano or Mature

cheddar 100g

I tbsp salt

Gruyere cheese, cubed 80g

Bacon or salami, chopped 80g (not if vegetarian)
Method
Cook the asparagus in a saucepan of boiling salted water for 1 min, then drain and pat dry with paper towel.
Sauté the asparagus in a pan with a drizzle of oil, salt and pepper for a few minutes.
Combine asparagus, flour, eggs and all the ingredients in a large bowl and season to taste.
Spoon into the prepared tin.
Decorate with whole asparagus.
Bake in a static oven preheated to 170 ° for about 50-55 minutes or until is golden!
Remove from the tin and cool on a wire rack. Serve in slices.
Perfect for a Sunday brunch ENJOY!