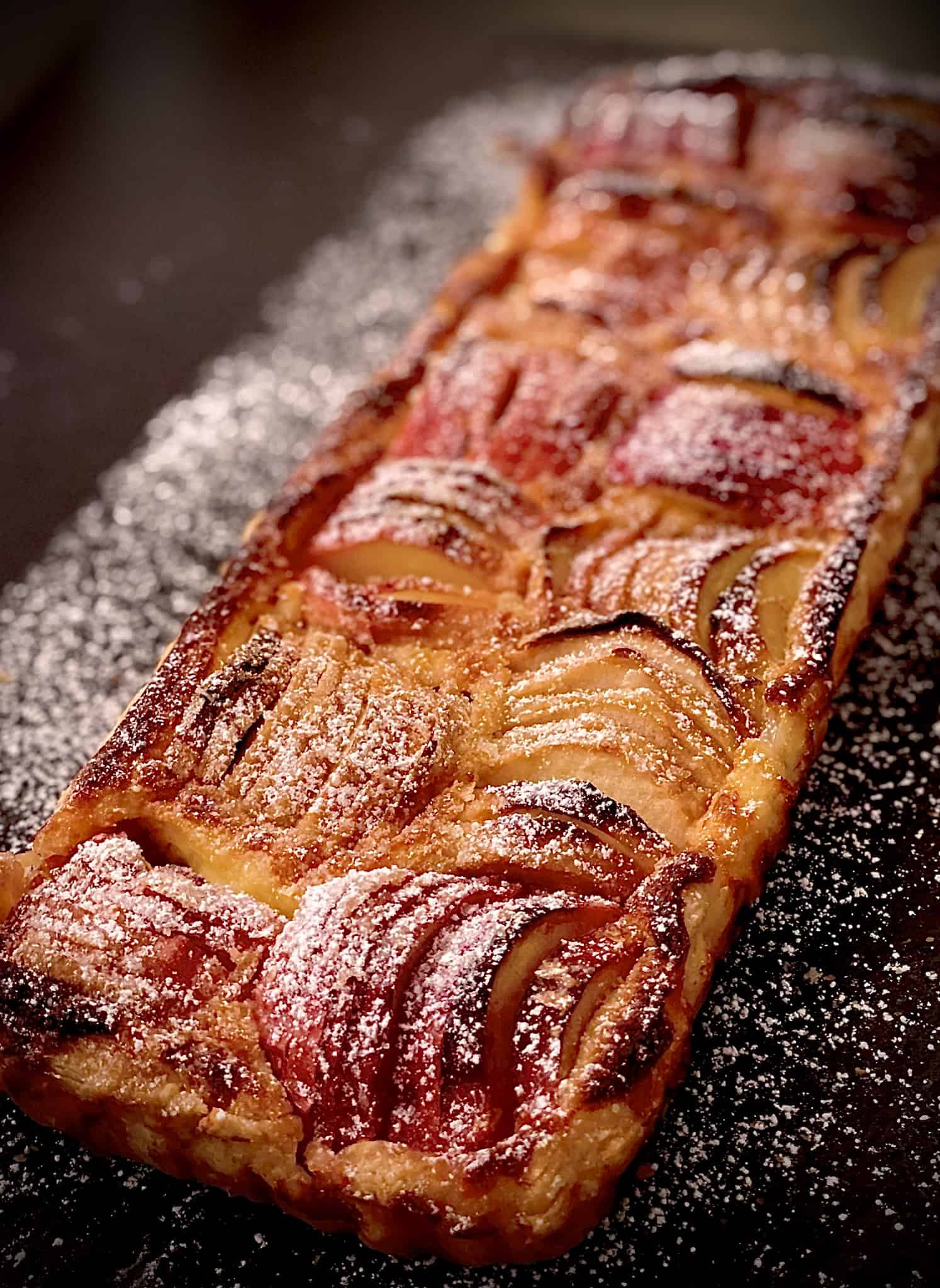 This apple tart is a really delicious dessert and great for any occasion. It is super easy and quick to prepare, it really takes 5 minutes and it is a very clever recipe because in addition to being stuffed with lots of apples, this cake has a sort of custard that is prepared with 3 ingredients and that cooks directly in oven. You absolutely must try this dessert, it's amazing
Thanks
for the beautiful apples!!!
Ingredients
200 ml whipping or doble cream

50 g Sugar

6 Apples

2 eggs

1 Lemon

1 roll Puff pastry all butter

q.s. icing Sugar
Method
Unroll the puff pastry roll and transfer to a baking sheet lined with parchment paper.
In a bowl pour the whipping cream and add the eggs, sugar and lemon zest. Beat everything with a fork until the mixture is liquid and homogeneous. Put half of the apple slices on the pastry, then pour the liquid mixture prepared previously and then add the other apples.
Bake the apple puff pastry and let it cook for about 30-35 minute or until the apples are tender and the pastry crisp and golden. When
cooked, take the cake out of the oven and let it cool completely before cutting it!
Serve hot with vanilla ice cream or crème fraîche. ENJOY!