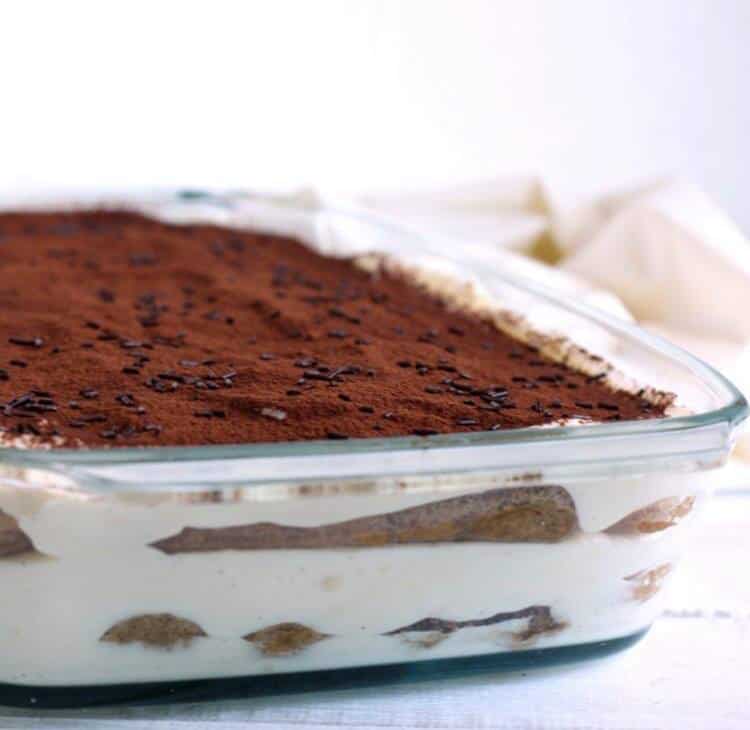 During the weekend make a truly authentic Italian Tiramisu
Looking forward to seeing your photos x??????
Ingredients
500g Mascarpone

4 Fresh organic eggs

8 tbsp caster sugar

300g savoiardi (lady fingers)

250 ml espresso coffee

2tbsp Marsala (optional)

unsweetened cocoa powder
Method
Put the eggs into a medium bowl together with the caster sugar and beat with an electric hand mixer for about 2/3 minutes, or until the mixture forms a light mousse. Add the mascarpone in 2 or 3 additions, whisking well to combine. In another bowl whisk the egg whites until they form soft peaks.
Fold the egg whites into the mascarpone mixture in two or three additions. Quickly dip each ladyfinger (2/3 seconds, do not completely soak) in the coffee and Marsala. Arrange the savoiardi in a single layer covering the bottom of your dish. Top with mascarpone mixture, then repeat for three times and top with the rest of the mixture. Cover and rest in fridge for 4/6 hours or overnight. Sprinkle cocoa on top before serving. ENJOY!