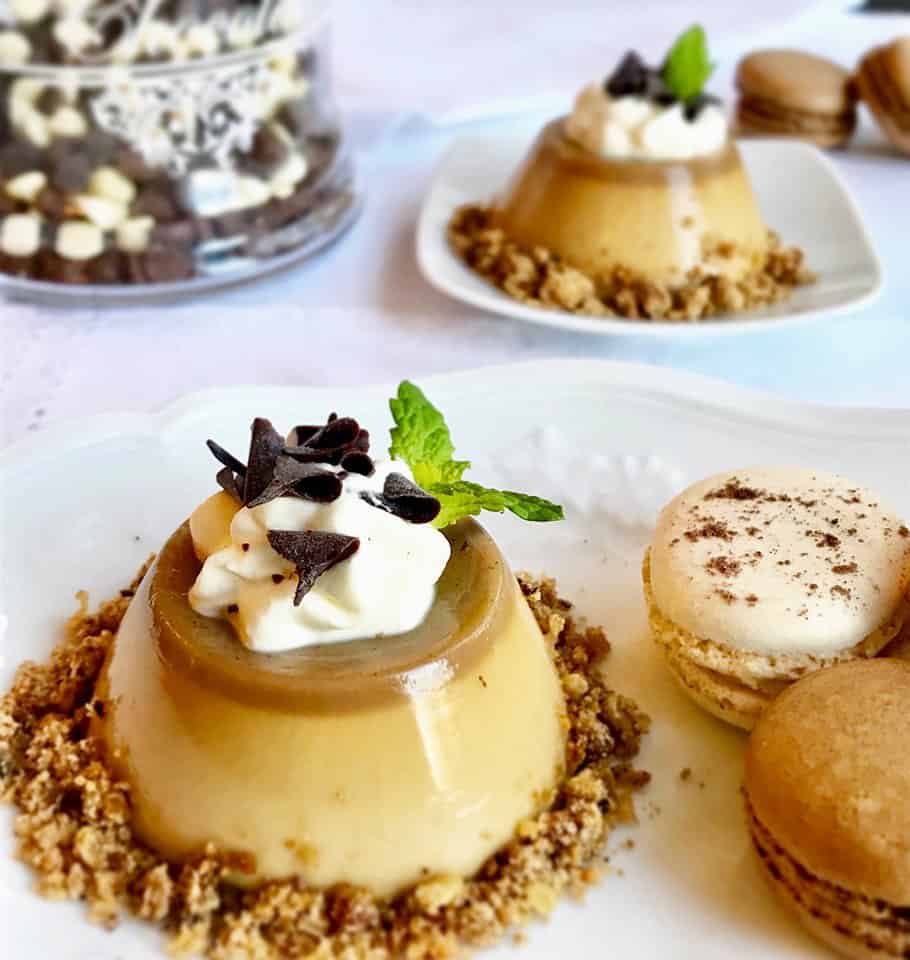 Simple, pretty and scrumptious
Ingredients
500ml whipping cream

100gr sugar

150ml shot espresso

9gr gelatine sheets

Vegetable oil to grease
Method
Soak the gelatine in a bowl of cold water and leave for 5–10 minutes, until softened. Put the whipping cream and sugar into a pan. Place over a medium-low heat and bring to a simmer. Immediately remove from the heat. Squeeze out the gelatine sheets and add them to the pan. Stir until the gelatine has dissolved. Add the espresso to the mixture.
Grease each mould with vegetable oil. This will make the panna cottas easier to turn out once set. Pour the panna cotta mixture through a sieve into a jug, then pour into the moulds. Place in the fridge and leave for at least 5 hours or overnight.
Carefully turn out the panna cotta and invert it into the centre of a small plate.
Serve with whipped cream. ENJOY!