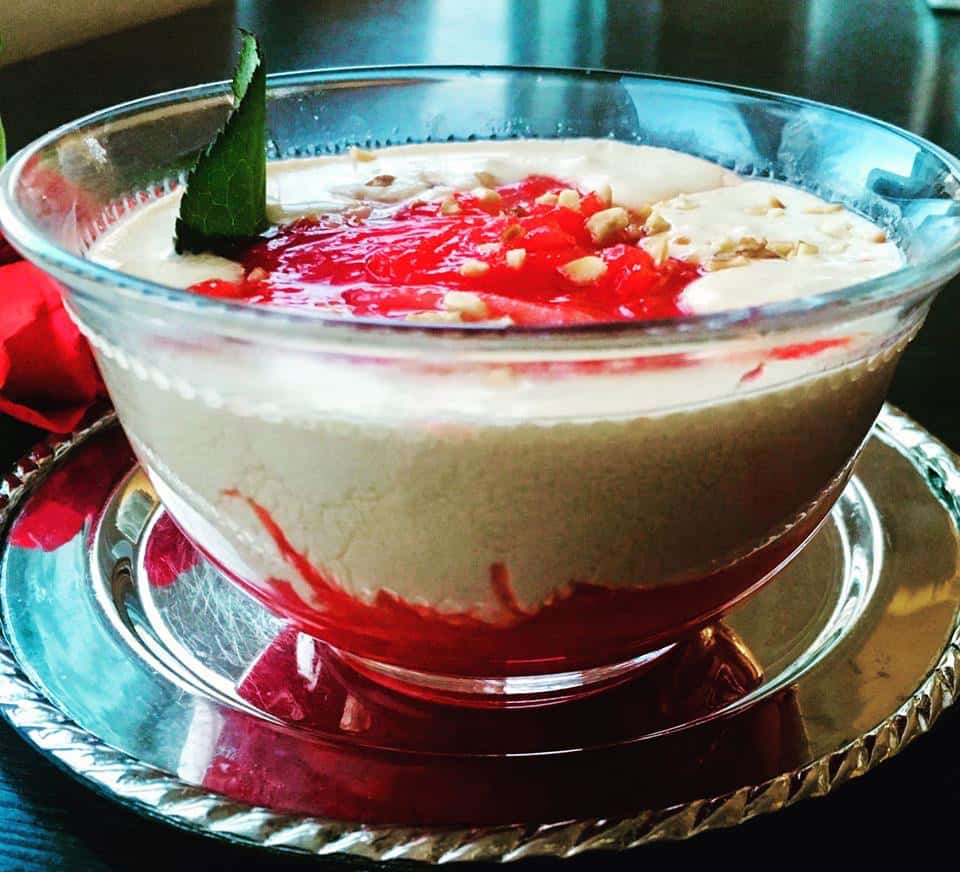 I can't not share with you this fantastic cream with mascarpone and Marsala I prepared with poached rhubarb.
Ingredients
2 yolks

4 tbsp of sugar

250 gr of mascarpone cheese

2 tbsp Marsala wine (or rum)
Method
In a bowl beat the sugar and the yolks, add Marsala until the mixture becomes fluffy and lighter in color.
Stir the mascarpone and beat until creamy and smooth. Use the cream to fill fresh fruit, poached pears or chocolate cake. ENJOY!