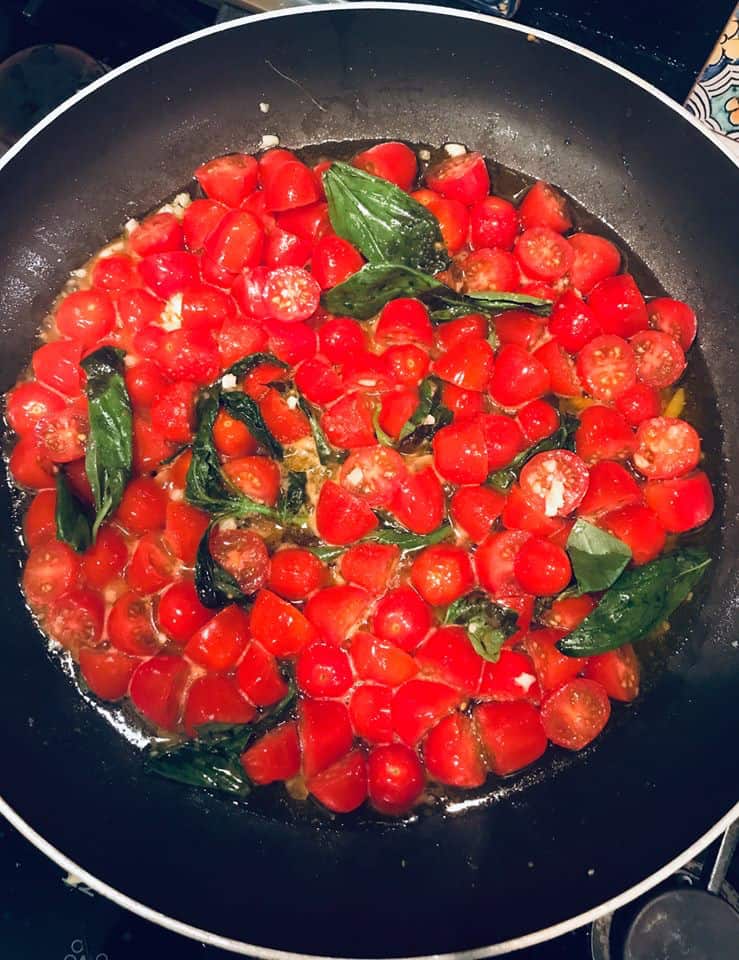 A beautiful sunny day and thinking already about summer ????
Only four, fantastic ingredients for the fastest, flavourful and richest pasta sauce ever and about 10 minutes to cook!!!
Ingredients
2 large cloves garlic, thinly sliced

6 tablespoons extra-virgin olive oil

750g cherry tomatoes

30 gr basil leaves, roughly chopped

Freshly ground black pepper

2 buffalo mozzarella (optional)

Parmesan cheese, for serving
Method
Heat the oil in a large, non-stick frying pan. Add the garlic and cook for 1/2 minutes. Add the cherry tomatoes and the basil leaves and stir well. Cover the pan and cook for about 20 minutes, or until the tomatoes are soft and break down.
Toss pasta with tomato sauce, mozzarella and basil. Top with Parmesan. ENJOY!!!!