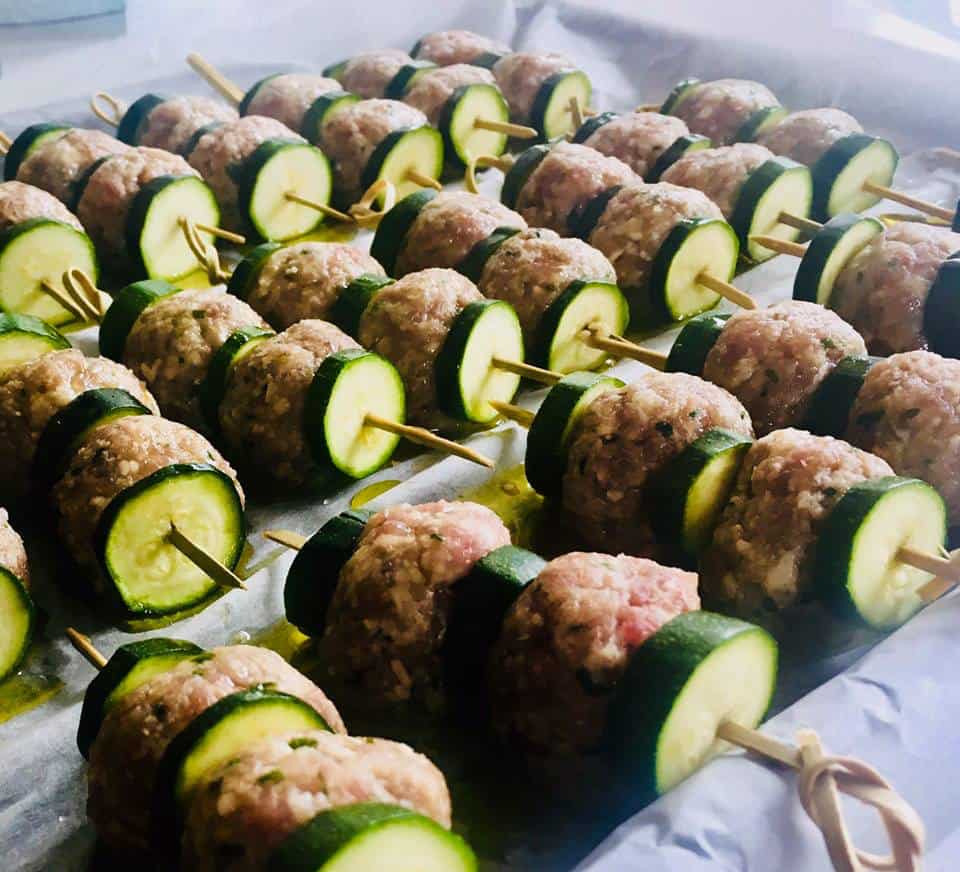 Italian meatballs is a classical confort food everyone loves. My kids love making them! They melt in your mouth and are incredibly tender. Usually I fry them but I decided to thread them on bamboo skewers and bake with sweet zucchini.
Ingredients
500 minced beef

2 thick slices of white bread, crusts removed

1 onion, finely chopped

1 egg, lightly beaten

100 ml milk

2 tbsp finely chopped flat-leaf parsley

50gr Parmesan

Salt and pepper

2/3 zucchini, finely sliced

You'll need 12 pre-soaked bamboo skewers.
Method
Tip the sliced bread into a bowl, pour on just enough milk to cover and set aside to soak. Then mix until combined minced meat, parsley, onion, egg, Parmesan and the mashed bread in a large bowl, Shape the mixture into small meatballs. Taste for seasoning. Thread the skewers by adding a meatball followed with a piece of zucchini. Line a large baking tray with foil and add drizzle with extra virgin olive oil, salt and pepper. Place skewers onto tray and cook 180/ 200 c for 6/8minutes each side or until cooked through. ENJOY!