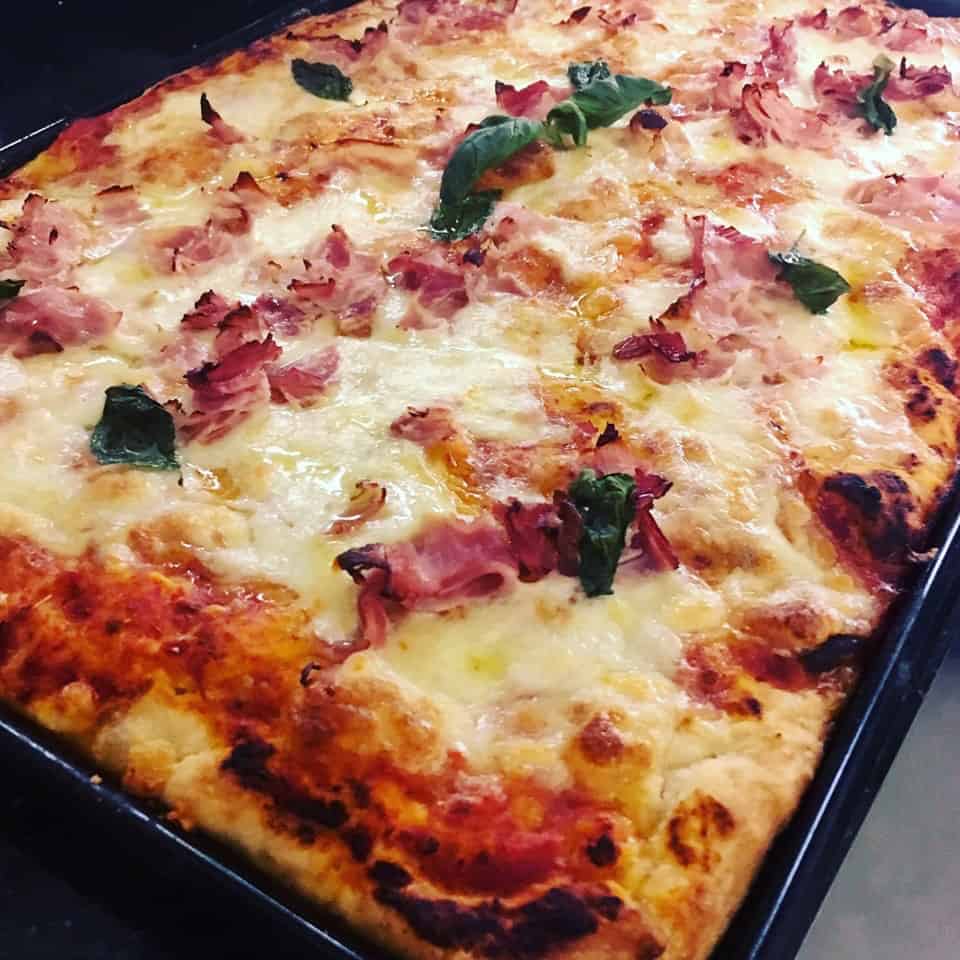 Ingredients
500gr strong flour

10gr salt

7gr fast-action dried yeast

300ml lukewarm water

1 tsp sugar

35ml extra virgin olive oil ( 2 tbsp for brushing)

2/3 mozzarellas

3 tbsp tomato passata

Basil leaves
Method
In a small mixing bowl, whisk together the yeast, sugar and oil into 300ml of lukewarm water and leave for a few minutes then mix in a large bowl with the flour and salt.
Turn out on to floured work surface and knead for 10 minutes until is smooth and elastic. Shape into a ball and place in a bowl and cover with cling film. Leave to rise in a warm place for about 4 hours, until doubled in size.
Brush a baking sheet with oil an doubt the dough round on it. Press and leave to raise another hour.
Preheat the oven to 200C.
Top the pizza with 2/3 spoons of tomato passata and bake for about 10/15 minutes. Then take from the oven, add squeezed mozzarella, ham and basil.
Bake for a further 10/15 minutes or until crisp.
Serve immediately!
You can top with different ingredients like mushroom, anchovies, Parma ham (just add when the pizza is cooked, never bake it!) sausage etc
ENJOY!