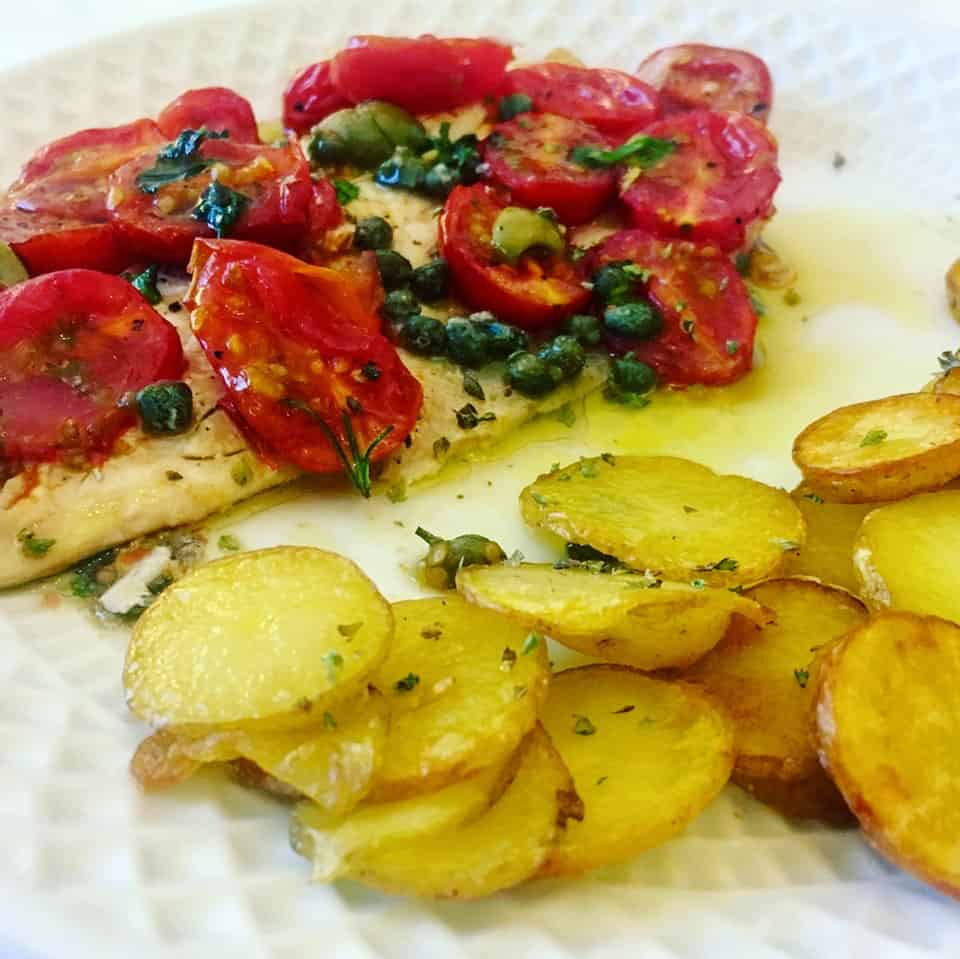 A very simple recipe to finish in about 15 minutes but full of fresh, healthy and delicious Mediterranean flavours.
Ingredients
4 sea bass fresh fillet (any other white fish)

2 garlic cloves, crashed

250 gr Cherry tomatoes

1/2 cup chopped green olives

3 tablespoon extra-virgin olive oil

2 tablespoons capers, rinsed and chopped

Oregano

Small handful of fresh parsley, roughly chopped

Sea salt and pepper
Method
Preheat the oven to 180°C, gas mark 6.
Brush the sea bass on both sides with oil and season with the salt and pepper.
Place your sea bass fillets skin side down onto your baking sheet and top with all the ingredients.
Drizzle over the olive oil and cook in the oven for 15/20 minutes, until the fish is tender
and cooked all the way through. Serve with white rice, roasted potatoes or some
steamed vegetables.
ENJOY!