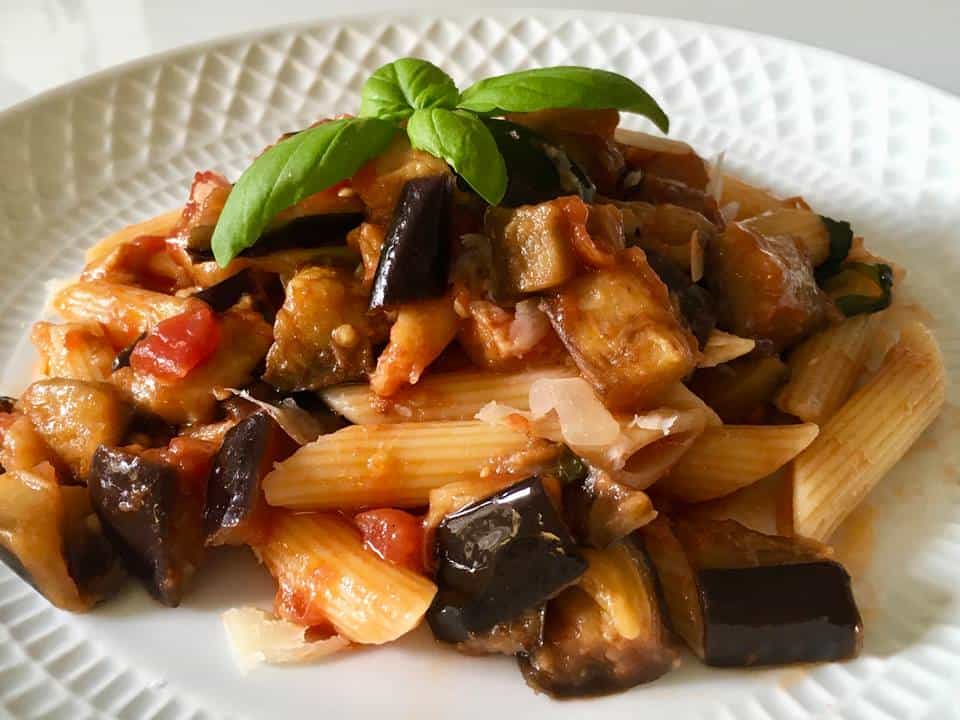 Ingredients for 4
350g tomato passata or canned tomatoes

1 small bunch basil, finely chopped

1/2 large aubergine, sliced 2cm thick

Extra virgin olive oil for frying

500g pasta, large penne preferably

salty ricotta cheese, Parmesan or Pecorino
Method
Cook the passata or the canned tomatoes for 30 minutes before turning off the heat and adding the basil and a spoon of extra virgin olive oil. Meanwhile the aubergine is cut into 2cm thick round slices and soaked in cold, well-salted water for 10 minutes before being rinsed and drained.
Next fry the aubergine, drain the oil on kitchen paper and set aside.
Bring a large pot of salted water to the boil and cook the pasta; drain.
Combine the tomato sauce with the drained pasta and serve with a couple of slices of aubergine on top then a generous serving of grated salty ricotta cheese!
Buon Appetito
??
??
??
??