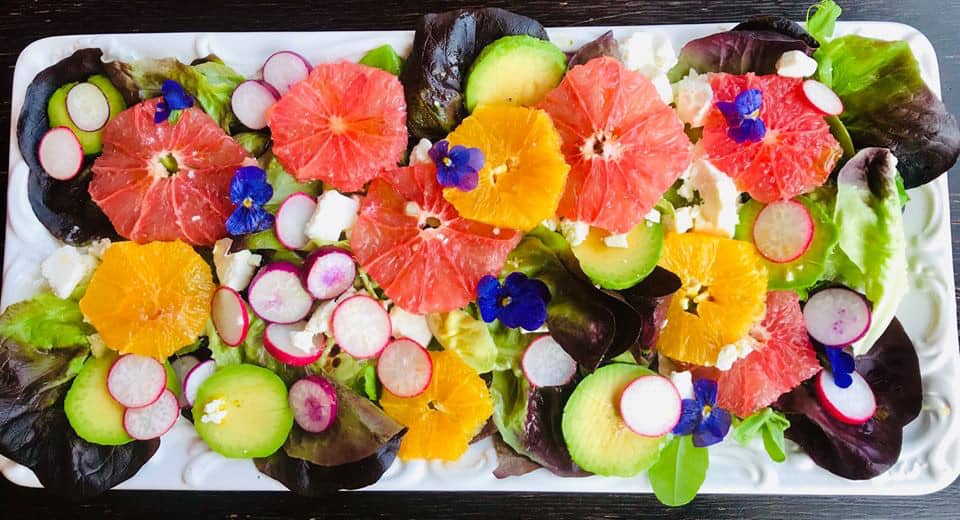 This is one of my favourites, so fresh, coloured and tasteful!! ?????????
Ingredients
100g Pea shoot salad

1 large ripe avocado, sliced

2 oranges, sliced

1 pink grapefruit

Large handful of radishes, thinly sliced

50 gr Feta cheese

2 tsp Dijon mustard

1 tbsp balsamic vinegar

2 tbsp light extra virgin olive oil

1 tbsp fresh lemon juice

1 tbsp fresh orange juice

8 viola edible flowers (optional)

Sea salt
Method
Assemble in a large bowl the pea shoots with feta cheese, avocado slices, radish, pink grapefruit and orange slices. Meanwhile in small jar combine balsamic vinegar, Dijon mustard, extra virgin oil, orange and lemon juice; season vinaigrette to taste with salt and pepper. Shake to blend and toss the salad, ENJOY!