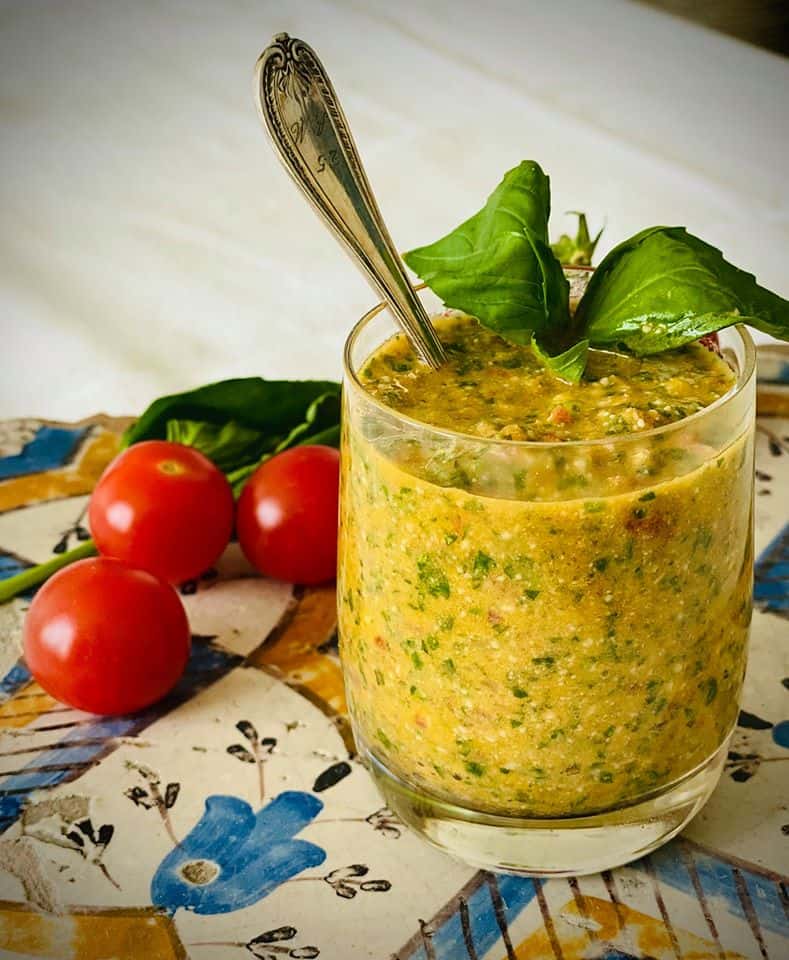 The best tastefully and simple recipe from Sicily.
Pesto alla Trapanese (almonds and basil Sicilian pesto) recipe comes from Trapani in Sicily, and was created as an almond and tomato-based alternative to the typical basil and pine nut version. I didn't have almonds today but was really good! This no-cook, Sicilian pesto sauce comes together in just a few minutes!
Ingredients
50g of blanched almonds

10 cherry tomatoes

1 garlic clove

40g of pecorino, grated (or Parmigiano)

3 tbsp of extra virgin olive oil

50g basil leaves

Salt
Method
Wash accurately and dry cherry tomatoes and basil leaves, drop them into a blender jar or food processor along with the rest of the ingredients.
Blend for a minute or more,until rough and chunky. Add a spoon of olive oil if the sauce it is too thick.
You can also do this in a mortar if you prefer to make it traditionally.
Taste and season the pesto with black pepper and a pinch of salt. Cook the pasta in salted water, drain it al dente and pour it into the container with the sauce. Mix well and serve.
ENJOY!