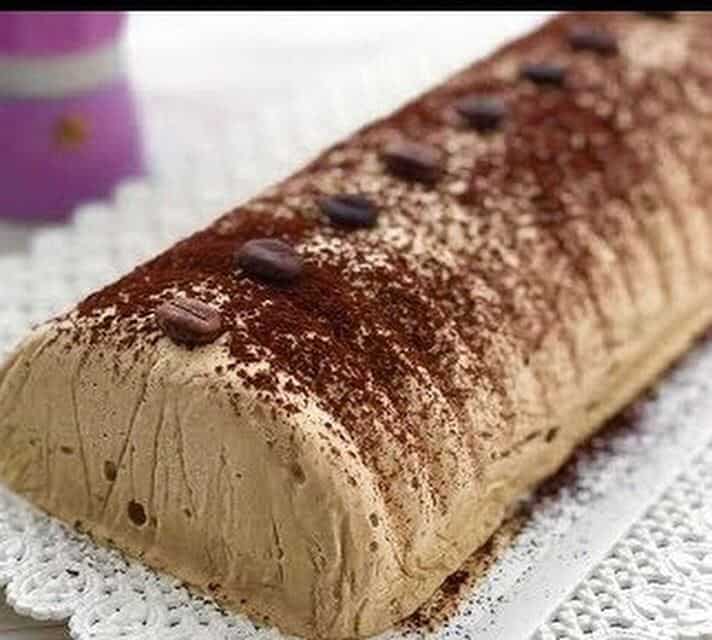 Coffee semifreddo is very elegant and beautiful Italian summer dessert, a semi-frozen kind of fluffy mousse made without an ice cream maker, easy and delicious!
Try it!
Ingredients
2 tbsp good quality instant coffee

4 large yolks

100g golden caster sugar

2 tbsp icing sugar

500 ml whipping cream
Method
Put egg yolks and sugar in a bowl, beat mixture with an electric whisk for 5 minutes or until light, fluffy and creamy.
Meanwhile In a bowl, whip the cream with 2 tbsp of icing sugar and instant coffe until thick. Gently fold in the eggs and sugar mixture.
Pour into the prepared loaf tin, and cover carefully with clingfilm before putting it in the freezer for at least 4-5 hours.
Turn out semifreddo onto a cold serving plate. Dust with cocoa powder or garnish with chocolate curls or chocolate-covered coffee beans.
ENJOY!