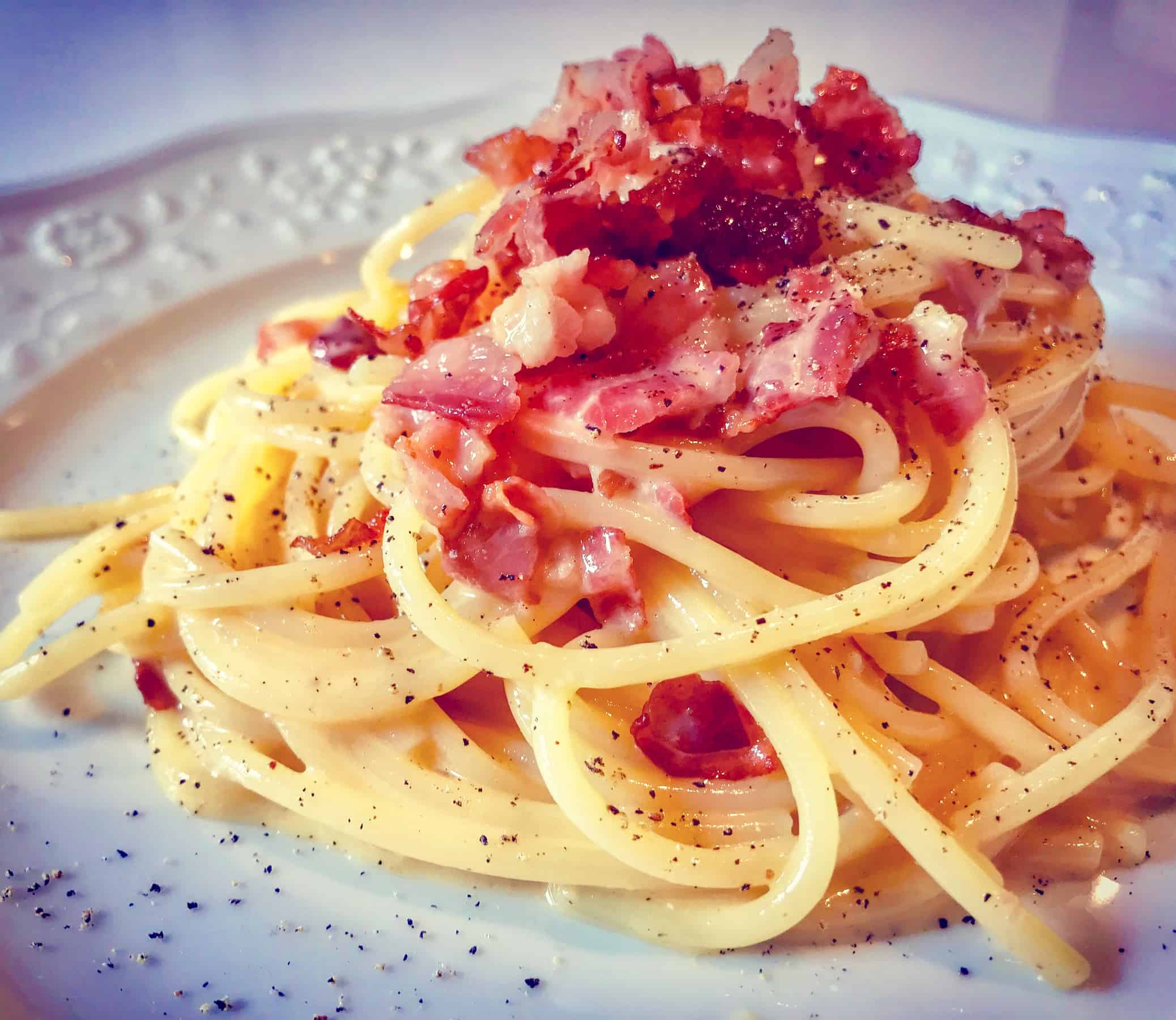 Ingredients
150gr chopped pancetta

3 organic egg Yolks

50 gr pecorino cheese, freshly finely greated

350 gr spaghetti pasta

1 spoon extra-virgin olive oil

Sea salt and greated black pepper

NO CREAM!
Method
Heat a frying pan until hot. Add the olive oil and pancetta and cook for 3-5 minutes, or until crisp.
Whisk with a fork the egg yolks and pecorino cheese in a bowl, add salt and black pepper.
Cook the spaghetti in a pan of salted boiling water.
Drain the pasta and put in the fryng pan for a lovely flavour and then add to the cream mixture, stirring continuously until smooth. Do it gentle and don't scrumble the eggs. Add a little of cooking water if it is to dry.
Serve and enjoy!