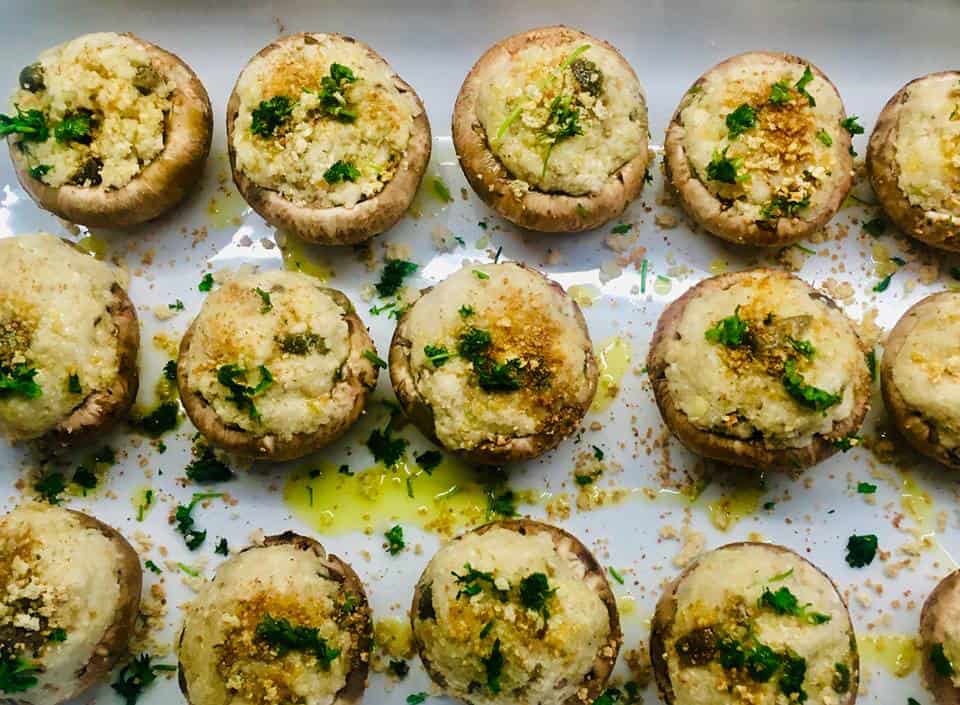 If you need a delicious and impressive appetizer for your upcoming holiday gatherings these stuffed mushrooms are so impressive, full of flavour and yet they're simple to make
They can be assembled in advance and baked just before they're needed.
If you love mushrooms, then you will love this simple, elegant and mouth-watering appetizer.
Ingredients
10/12 portobello mushrooms

50 gr bread crumbs

50gr Pecorino Romano or parmigiano cheese

30gr cappers, minced

1 garlic cloves, peeled and minced

1 tablespoon chopped fresh parsley

leaves

2 tablespoons extra virgin olive oil

Salt and pepper to taste

Salted butter
Method
Wash mushrooms and remove stems from caps. Use a tablespoon of olive oil to grease a large cookie sheet and place the mushrooms.
Chop the stems finely. In a large bowl, combine the chopped stems and add all the ingredients including 2 tablespoons of extra virgin olive oil. If the stuffing looks too dry, add 1 or 2 tablespoons of water.
Taste and adjust seasoning as needed. Remember the capers are salty, so add salt last. Stuff all the mushrooms and place them in a baking pan. Place a knob of butter on top and bake for 15/18 minutes, 180c. Serve warm.
ENJOY!