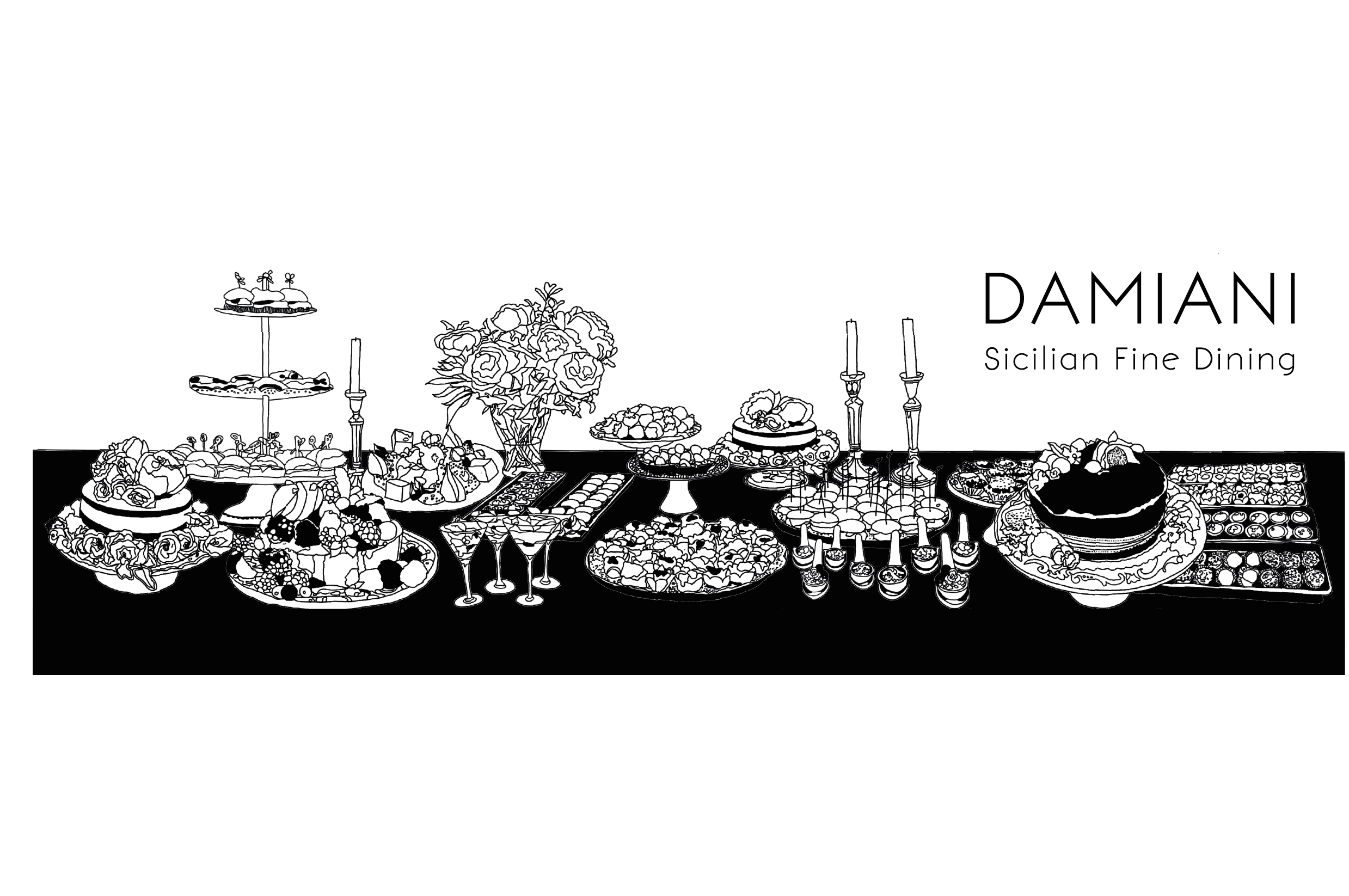 I was born in Palermo, Sicily, into a family who share and celebrate the art of cooking . 
I learned how to cook from my truly inspirational grandmother. The first memory I have about food was observing / studying / watching her and my mother cooking very early on Sunday mornings. 
Her big kitchen was always full of colourful herbs, the smell of tomatoes sauce, kids running in and out, and her elegant hands preparing fresh pasta. Like every Sicilian, she enjoyed sharing her passion and loved to host family and friends. There was always a very long table on her beautiful terrace surrounded by lemon trees and jasmine, and piled high with amazing food, luscious desserts and very happy people. All our festivities / parties and celebrations took place around that table. I always associate food and cooking with the happiness of my childhood and the atmosphere of those Sunday lunches. In the same way as my grandmother and mother, I believe that sharing food is all about people and that cooking should always be seen as an offering, a gesture of love and care.
Travelling around Europe, in particular Spain and the UK, where I have spent several years, has given me the freedom to explore and combine my Sicilian traditions with different ones, fusing traditional elements with contemporary styles.
Throughout my career in Academia, teaching Italian Literature at Oxford, food and cookery remained a key part of my life.) was inspired bysome of the most famous Italian book such as "The Leopard", written by Tommasi di Lampedusa. The magnificent description of macaroni pies perfectly portrayed the opulence and beauty of Sicilian dishes.
After moving to Edinburgh with my family, I finally decided to share my passion and set up a catering service alongside teaching cookery classes. ln everything I create, I strive to find the beauty and taste of happiness and cheer from my childhood.