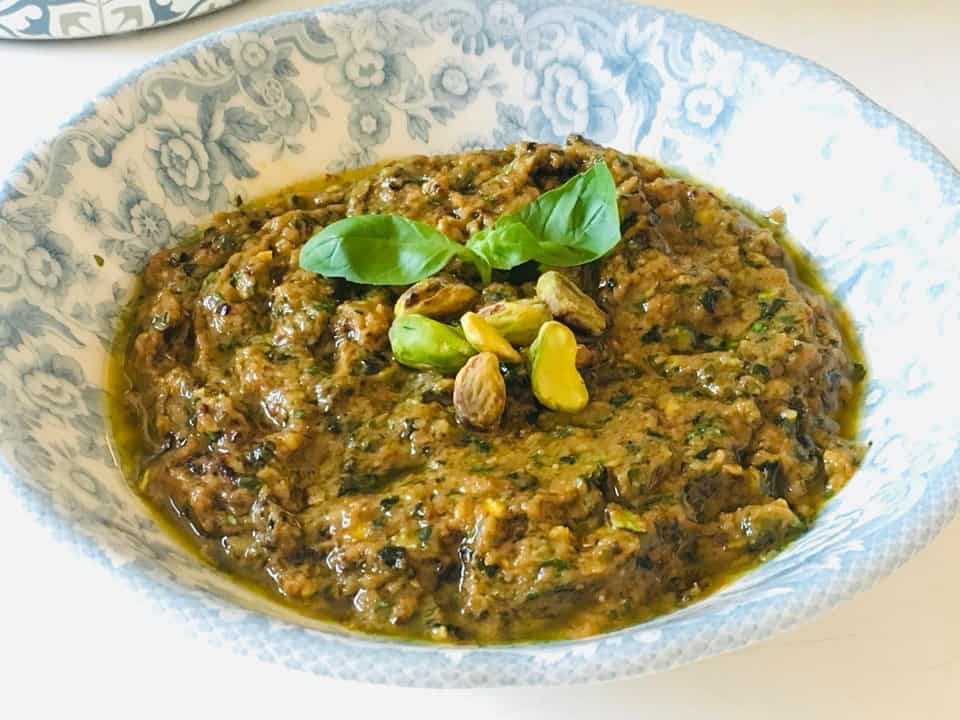 Pesto is one of my favourite Italian, traditional sauce, especially for very lazy, busy day.
During the weekend I tried to make a perfect and simple summertime variation to the traditional pesto recipe adding fried zucchini and pistachios. My family loved it!
Also perfect to top tomato bruschetta
Try and let me know!
Ingredients
3 medium zucchini

40 gr Parmesan

1 handful pistachios

1 handful of basil (just leaves)

Extra virgin olive oil

Salt and pepper
Method
Cook pasta in a large pot of boiling and salted water. Meanwhile, in medium saucepan, heat extra virgin olive oil medium-high heat. Fry sliced zucchini for about 3 to 4 minutes or until golden on both sides. Drain on kitchen paper.
Combine the fried zucchini, 3 spoons of extra virgin olive oil and all the ingredients in a food processor or blender. Blend until smooth, then season with salt and pepper.
In a large bowl mix pesto sauce with pasta, add some pasta water to thin out the sauce, if needed.
Serve hot,
ENJOY!